Third-Party evaluation reflects Mercuri International's ability to deliver global projects with proven results, and the growth in new technology enabled tools.
Mercuri International recently completed a thorough assessment conducted by ES Research Group, Inc. (ESR), a sales training research and advisory firm. ESR recommends Mercuri International when looking for a [sales] training provider to develop and deploy an effective, long-term customized program, and efficient tools and platforms to bring consistency cross functions and across border.
From the report: Mercuri International is a large, global training provider. They are particularly capable when it comes to quality control and international delivery, with the vast majority of its professionals staff being employed, rather than contractors. The firm has built strong corporate relationships with other companies that can bring sales technology enablement, knowledge, skills, and learning materials to the market, relying on Mercuri International's strong customer base and the rest of its customer relationships. Being one of the oldest continuously operating training providers, Mercuri has a very broad range of course materials. Through its customization capability, adapting the programs and tools to the client's situation, ESR sees a competitive advantage. The sales technology enabled solutions Mercuri International provides [*], in combination with blended learning and virtual delivery capacities, make Mercuri International an excellent partner for global companies. 
"By completing this assessment we get an independent view on where we have our areas of improvement and strengths." says Henk van de Kuijt, Global Director International Business at Mercuri International. 
"Money is often wasted because companies select sales training providers that are not the right match for them. Through ESR's in-depth research and extensive knowledge of the sales training marketplace, we are able to help companies make informed sales training decisions that result in measurable improvements in sales performance," says Dave Stein, founder and CEO of ESR.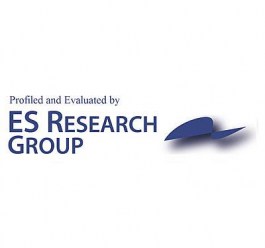 Press Contacts
Henk van de Kuijt, Global Director International Business Mercuri International kuijt@mercuri.de Tel: +49 173 662 09 09
Dave Stein, founder and CEO of ES Research Group Inc. dave.stein@esresearch.com Tel: +1 508 696-4905
About Mercuri International
Mercuri International is the leading global sales training and sales performance consultancy and has helped international businesses all over the world to optimize sales efficiency and drive sales transformation projects in their organizations. Offering a unique combination of consulting and training expertise, the firm helps nearly 15,000 companies a year, with global coverage in more than 40 countries and in over 30 languages, to become more efficient and effective in their sales activities and achieve necessary improvements in results. For more information about Mercuri International's solutions, call +44 1981 550 447 or visit www.mercuri.net.
About ES Research Group, Inc 
Based in West Tisbury, MA, ES Research Group (ESR) is a business advisory firm that helps companies evaluate, select, implement and measure their sales performance improvement programs. ESR offers a range of analytic and assessment reports, teleconferences and advisory services. ESR is the only source for independent research and advice on sales performance improvement programs and the companies that provide them. Visit www.esresearch.com.
* see the recent press release on the launch of the Global Sales Velocity Alliance; a co-operation between Mercuri International, PMI, the leading provider of customized sales and account management solutions, and sales enablement technology provider Revegy.